Perimeter Slot Overflow Pool
2 photos
Perimeter Slot Overflow Pool
This is a continuous perimeter slot overflow pool with a spa. We have a secret building technique which eliminates the gurgling sound many projects experience.

How do we do it? Its a secret.

If you have one in Arizona with the gurgling problem you can contact me and I might be able to solve the problem.

This type of design appears simple, but I spent more time on the CAD design and calculations then any other pool I have ever built.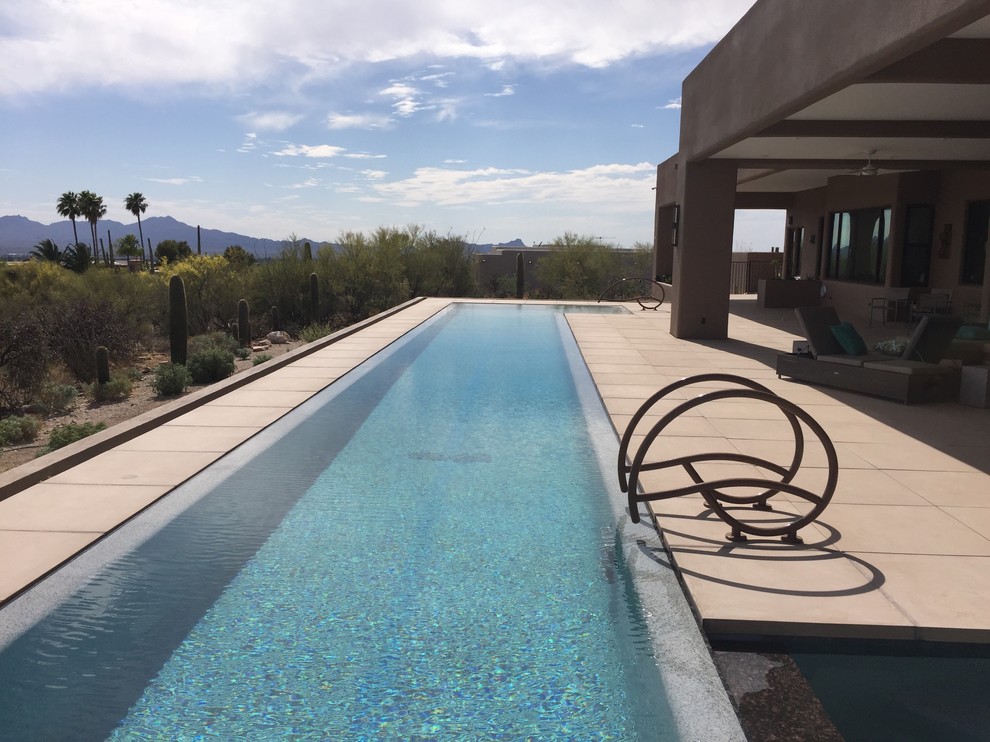 Perimeter Slot Overflow Pool
The clients wanted a great elegant lap pool. I think everyone was surprised at nice it is to swim in this pool, The perimeter slot minimizes waves while swimming.

The other nice feature is the beautiful sound the pool makes, its a relaxing trickling sound. Zen.